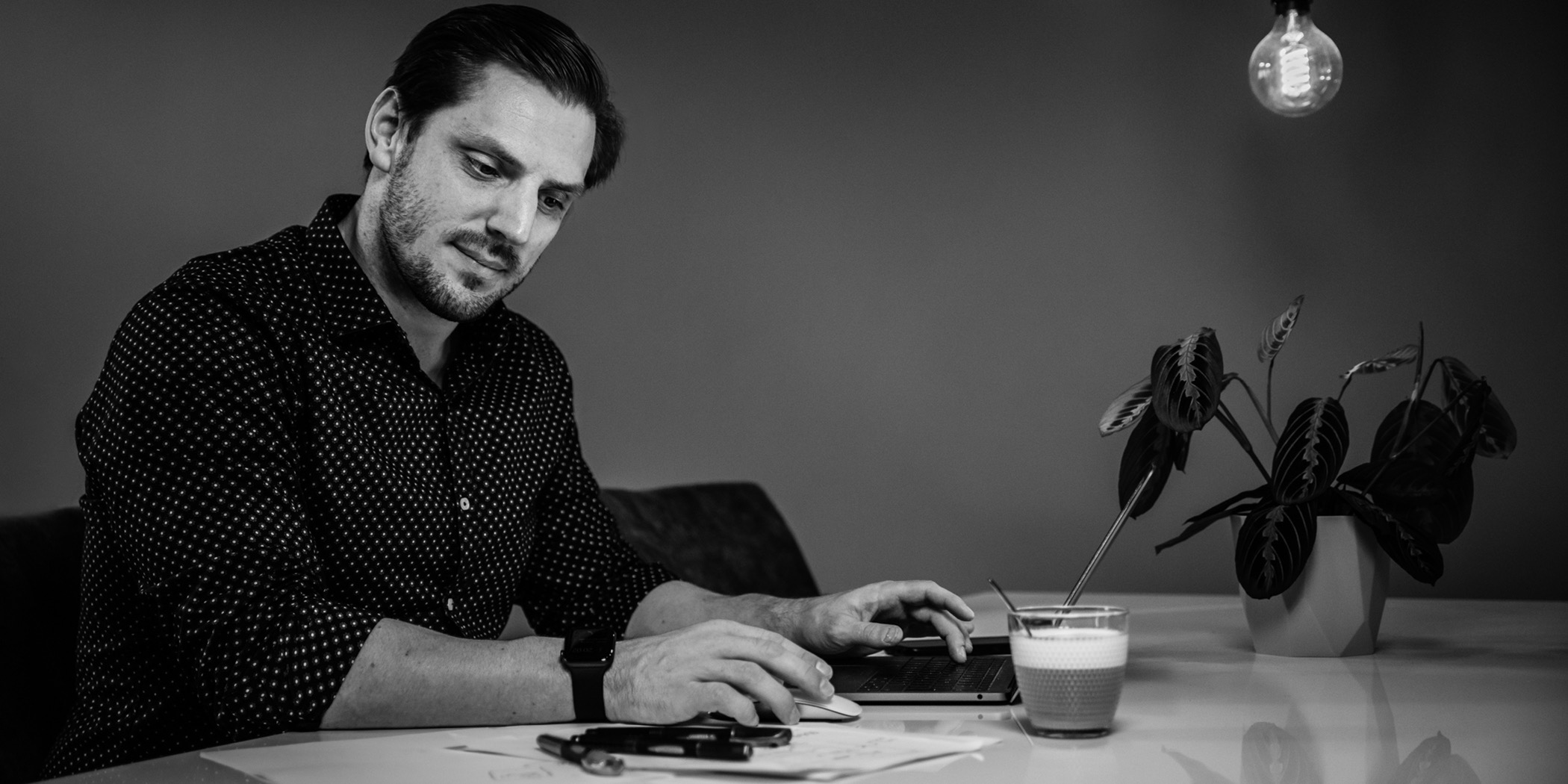 "I strongly believe that the best ideas are an elaboration of multiple amazing ideas generated by multi-talented people. Ideas which merge in an online/digital mechanism which are not limited to (touch)screen based devices, but embrace the physical world."
How I would describe myself?
An enthusiastic, energetic and hands-on UX professional who is curious about the needs and context of the users' desire. I have strong managerial competences and strive to be a motivation leader. It's my passion to identifying talents, help them with personal development and connect them to teams to create awesomeness in the user experience of solutions and services.
What motivates me?
I get motivated understanding organisations' and users' goals and finding out what's needed to not only have a successful creative project at the end of the day, but also what's needed to create a comfortable and efficient road for a team whilst working towards that goal. I love thinking about (new) ways to help clients by working with strategists, creatives and developers to help create and/or implement (CX/UX) propositions and solutions.
Things I love to do
I love having a responsible position within a dynamic work environment. Where I can be accounted for strategy, positioning a brand and enthuse the users about their products and services. THAT is what I love to do the most and makes me super excited and happy!

UX Lead - Managing creative teams, creating and pitching (UX) propositions, creative processes.
Creative Lead - Responsible for quality of work and managing client expectations during projects.
UX Strategy - Consultancy, how to go from understanding to ideation, ways-of working.
CX/UX/IX/UI Design - Where research and ideas come together in wireframes and prototypes.
Professional experience
Head of User eXperience at Mijndomein Group N.V. Lelystad
UX Lead BeNe at Publicis Groupe/DigitasLBi Amsterdam
Managing UX consultant at Capgemini Netherlands B.V.
Curious about my full experience? Take a look at my resume or checkout my LinkIn profile.
I'm always thinking about the next steps in my career and therefor I'm always open to new things. Don't hesitate to reach out about projects or work, I'm always happy to chat and see how I can help you.